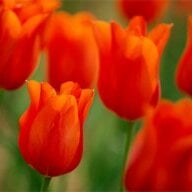 Joined

Dec 29, 2006
Messages

12,461
I''ve been lurking for quite a while, posted a few times, and I''ve checked out several tutorials from sites listed on PS. I''ve been noticing that there seems to be a few more newbies lately, all with similar questions, I believe. I''ve referred to a few threads searching for specific details in settings, etc., but I often find myself getting caught up in reading the whole thread. Somehow I lost sight of what I wanted to find out in the first place!
Would it be possible to have a thread (a picture dictionary, so to speak) devoted to terms involving settings -- terms such as pave, micropave, fishtail, shared prongs, milgrain, filigree, melee, and any others I know I''ve left out? I''ve checked out threads relating to these things, but I quickly get lost in the vast amount of info.
I''ve loved reading everyone''s advice, suggestions, etc., and PS has been a great wealth of information to me so far.