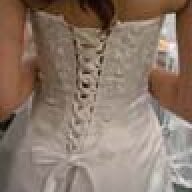 Joined

Dec 12, 2006
Messages

847
Hi everyone,
I''m sure all of us jewellery lovers know that jewellery isn''t just pretty and sparkly. It also evokes a lot of emotion and there are usually a few pieces in our jewellery boxes that carry a lot of meaning. Maybe it was a ring handed down from your grandmother, or your first jewellery gift from a sweetheart...
I would love to see everyone''s sentimental jewellery pieces and hear the stories behind them

I''ll get the ball rolling with my very first diamonds. This diamond cross was given to me by my parents when I was 16, and they opened the floodgates for severe diamond addiction!

I couldn''t get over how sparkly they were. 10 years later, this is still one of my favourite pieces.