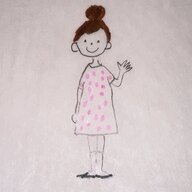 Joined

Feb 2, 2016
Messages

10,857
We are going to a wedding in July, it will be a destination wedding since we live in CT and the wedding is on Long Island. There are no children allowed, which is fine, we arranged for a relative to watch our kids. A lot of people going are coming from out of state and the wedding party has really been left to fend for themselves as far as information about accommodations. When we asked questions about how to get there, where to park etc. it's as if we are bothering her but half of us have never been there and don't know what to expect.

As time goes on I'm getting the feeling that she expects this to be her year not just her day. My husband is in the wedding so a month ago we found out that the rehearsal dinner was the night before the wedding, not unusual, except it is on Long Island which means a ferry to get there and either staying overnight or paying to take a ferry back and then doing the whole thing again the next day. Plus for us it was a bit more complicated because I can't travel alone due to my memory problems so we got special permission from her that we could skip the rehearsal but he will need to be available to FaceTime so he can see what the plan is. Okay, no problem.

Last night she sends a message out on FB to the groomsmen to let them know that getting their suits will be an all day affair and they will all need to take the day off from work. Thing is the groom and one other guy in the wedding work for my husband at the same company so now that is three employees that need the day off. I remarked that if she is requiring a whole day that two of the guys won't be paid for, they should be fronting any transportation and food costs that day. Just my two cents.

On top of that the best man sent out the invitation for the stag which would be held at a strip club and then this morning had to let everyone know that he had to scrap that plan because the bride lost it and a huge fight ensued between her and the groom so the groom caved and told them to forget it because she was not allowing a stag at a strip club.

It's just all a bit much to me but then our wedding was low key at a bed and breakfast and all we asked is that people show up and eat! I guess to each their own but I'm thinking she will be a real peach on the big day.