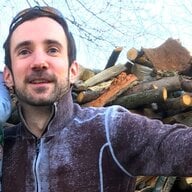 Joined

Dec 27, 2011
Messages

245
Hi all. This is my first post in Hangout, though I have read many, many threads. I will try to keep this concise, as I write for a living and can be long winded.
Here goes. I just turned 36, and am presently divorced (long story) with a loving and wonderful girlfriend. She is 39 1/2. We both have 3-year-old toddler boys, with rather similar names oddly. We are both somewhat on the fence as to the matter of more children, but I think both of us are leaning toward having one more if possible. However, as our relationship is rather new, we will not commence "trying" for a good while. I have read many credible articles online concerning conceiving over 40 and the associated risks. Both she and I have expressed considerable concerns as to the increased risks - especially as concerns congenital/chromosomal defects. However, I think that had both of our first marriages worked out, we would have had 2 kids each, and both wanted one daughter if possible. I am very much on the fence here. The nice thing with not having anymore kids is that she and I both have our boys 50/50, which thereby means that we are able to see each other half of the time without any kids around (which is amazing to keep the romance there, and would be sad to lose). If we had our own child, that would certainly go away, and there is also, of course, the possibility of an eventual break-up of the two of us as well, which would be just catastrophic.
I would greatly appreciate any of your advice/insights/experience on this topic, as it is weighing heavily upon my mind. Thanks so much!