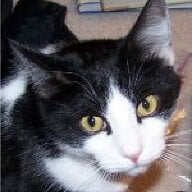 Joined

Feb 8, 2003
Messages

15,880
Here is a link to a site that let's you see your house from outer space.
Type in your address and zoom in and watch your house appear before your eyes. IMO, this is pretty scary! lol (if you live out in the sticks, you'll be pleased to see, especially if you're of the paranoid type

, that it's a bit more blurry out there as opposed to the city houses (like mine) which are clear even close up).
keyhole