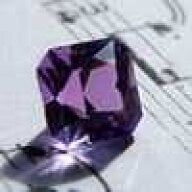 Joined

Oct 28, 2007
Messages

2,660
My DH was recently offered a position in Seattle, and it looks like we will be moving there in the fall! I'm excited, but I have never been there so I have no knowledge of the city other than what friends/acquaintances and Google Earth have told me. We're planning to go for a weekend at the end of the month to scope things out, but unfortunately it is literally the only time my DH will have this summer, so we're going to have a LOT to do in only a couple days (my boss isn't overly pleased about me leaving, so I don't want to ask for too much time off). And we're moving from Philly, so it is a LONG trip!
Anyway, we will need to do as much apartment-hunting as possible, even though it's unlikely anyone will be renting for September this early on. At least, we need to find neighborhoods to concentrate on. His job will be downtown, not far from where the aquarium is, and we hope to keep the commute under 30 minutes. He is enamored with the idea of living on an island and taking a ferry to work because it would remind him of his childhood commute to school, but I'm afraid we wouldn't get to know the city very well if we did that. And I don't have a job lined up there yet, so depending on where I (hopefully) find one, I might have to deal with a long commute for awhile

. But that's one of the reasons we want to rent first and make more permanent decisions after we've been there awhile. So, what neighborhoods would you recommend? We enjoy good restaurants and nearby shops, parks, etc. We do have a car, which we share (I don't know if parking in Seattle is as horrendous as it is in Philly?).
Also, I would love to hear about the city in general! What to do, what to see, where to go? Any info or advice is REALLY appreciated!