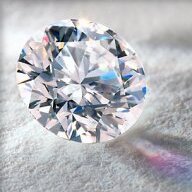 Joined

Nov 21, 2008
Messages

156
I've been sneezing and miserable since I returned back to Nashville yesterday. This morning I found some Zyrtec out of my medicine drawer and immediately took it. Still I sniffled, fought a runny nose and felt tired all day.

We're talking about an April 2010 date in New Jersey, but now I'm afraid of an allergy attack. My fiance suffers allergies in the spring time too and he lives in New York.

If I wake up in the morning and I can feel my allergies in my nose, no medication will make it go away until my body naturally fights it off a few days later. My symptoms used to be worse and year round when I was younger and nothing used to help - prescriptions, OTC meds, shots - nothing. Thankfully moving around the US the last 5 years has improved things and now it only happens occasionally.

Any advice? Should I forgo an April date because of a possible allergy attack? Does anyone know of a last-minute medical remedy I can pump/shoot myself full of to prevent this runny nose misery on the big day?