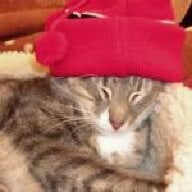 Joined

Aug 14, 2009
Messages

20,253
I bought a beautiful ring from MC2's closing sale. Silver atop 18k YG.
(For which both my wallet and I hold
@mrs-b
responsible, just so everyone's clear on accountability).
The ring arived with a mild patina that was really lovely.
After a few weeks of semi-regular wear the silver outer has been completely stripped of oxidation in all but the deepest crevices around the prongs.
It looks ridiculous.
I'll leave it alone to re-oxidize a bit, which hopefully shouldn't take long - goodness knows my flatware can oxidize in heartbeats
Once it's returned to decency, does anyone have suggestions for
keeping
it that way? Google is suggesting clear nail polish... I'm hoping for something a little more... organic, I suppose...
Vendor photos of the "before". I'll spare myself the embarrassment of posting its current state.