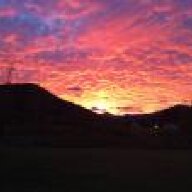 Joined

Oct 17, 2015
Messages

24
I have a montana sapphire. It has only been outside of the container it shipped in twice since we bought it. Once to take pictures and and once the other day when we took it to a jeweler we were considering having set it in a ring. The day we took pictures we were extremely careful like we were handling an object that could break at the slightest touch. And when it went back into the container it was spotless. There was absolutely not a single thing wrong with it.

I took it to a jeweler the other day. And they were trying to pick it up with the tong things they use. It took two of them to pick it up and they kept dropping it and it kept sliding out of the tongs. They eventually got it and placed it on top of a setting just so we could see it next to different types of metal.

Anyway I just took it out of the container and I noticed there is a HUGE scratch on it on the side where their tongs attempted to pick it up and also where I guess where the setting could have touched it. It was NOT there last time it came out of the container. And the only time it has been out of the container was that day. It literally doesn't ever ever ever leave the container. It sits in there in a jewelery box in a drawer and noone touches it ever because we don't want anything to happen to it.

Is that something that could have happened at the jewelery store? Because I have no idea where else it could have happened that end of the gem is always sitting in a protective foam type material. It literally couldn't have happened anywhere else because it never leaves the container.

I am heartbroken and devastated. Any advice?