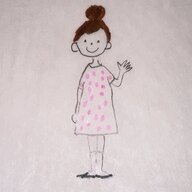 Joined

Feb 2, 2016
Messages

10,593
We have a son in third grade at a magnet school in CT. He is slated to take the SBAC this month, I did some research on this and decided to refuse the test. When I briefly discussed this with the dean of students she told me that we would need to sit down with the principal possibly on multiple occasions so that he could try to convince us to have our son tested. In CT there is no law that students can't opt out of the testing.

So far I haven't pursued this further however I'm really conflicted about what to do. The test from what I understand is not age appropriate, not graded by his teacher and no feedback or score is shared with the student. In addition I can't even ask his teacher because teachers who speak against the testing are at risk of losing their job. When I spoke to my son's teacher about it she just nodded and smiled.

I have never gone against the grain with a school before, I'm really just trying to do right by my son. Anyone with any experience or thoughts about this?