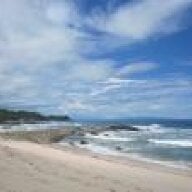 Joined

Jun 5, 2006
Messages

62
I've been a lurker for a loooong time--hi!

I'm actually a lady in waiting (very patiently) and I wouldn't be the one inheriting the diamond, but since I've spent so many years on this forum I've picked up a lot and my bf no longer looks online for answers to his diamond questions, he just asks me.
But, he's (hopefully!) faced with a situation I didn't anticipate: a diamond with no information. As far as we know, it's never been appraised, it holds no cert--all we know is that it's been in the family a while and it's dreamy.
So my question is this. What is the procedure to set such a diamond? Have it appraised first, insure the loose stone (can you do this when it's being set?), and then send it to a jeweler for mounting, then appraise the finished ring and insure that, and drop the insurance for the center stone?
I'm sorry if this has been covered ad nauseum elsewhere. I did search!
Thanks in advance.
Cyren