The images are from a PS vendor. I saw this in person but I really don't know if this is the one. The price is right, the size is nice, but something looks off and my mom who sent me to this sight thought I should run it by the experts here.
My mom is going to go see it with me on Monday since the image might be the problem. What are your thoughts?
Any better options? This is more difficult than I thought.
1.24 I, SI1 HCA 1.8
D = 60.3
T = 60
CA = 33.5
PA = 41.0
MED - SLT THK
FL - NO
I will try to attach images.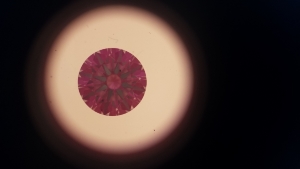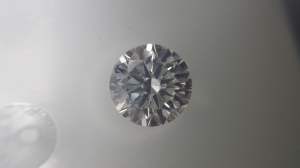 I found other diamonds on the PS search option but they're not in house and over my budget a bit.
If anyone has any suggestions I appreciate it. The vendor will hold this until Monday for me.
I'm trying to get this done quickly and I dont want to make a mistake by rushing.
A search this morning brought up this option which could be a better choice but more money.
1.18 G SI1 HCA 1.6
$7700
6.75 x 6.79 x 4.20
GIA 2161138523 5/14
D = 62.1
T = 56
CA = 35.0
PA = 40.8
Star L = 55
Lower Half = 80
No Fl
thin to med girdle
________________________________________________________________
And this one also looks good: This is a 60/60 but it scores well in the HCA
1.20 H SI1 HCA 1.2
ex,ex,ex,ex $7600
6.90 x 6.88 x 4.13
D = 60.0
T = 59.0
CA = 33.5
PA = 40.8
FL - Faint
Girdle - Med
I wonder if my budget needs to be tweaked? Would adding another grand secure something I'll be happier with?
BD