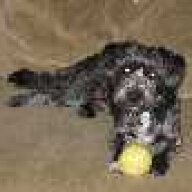 Joined

Apr 4, 2006
Messages

342
edited to add...duh - the title barely captures the questions below!
Hi all - so we are nearly ready to put the deposit down for a wedding date in New Orleans, and the first real freak out of the wedding planning has occurred. 8 months ago when we got engaged, we created an invite list of 125...with the idea of a small wedding (under 100 attending). Fast forward to now, where FI is caving to pressure from his parents to invite ALL (and I mean all) of his extended Italian family. Those family members add 188 people to the list. SIGH! The total list is now at 330.
So we're working through the issue of basically doubling the wedding. The max on the location we've chosen is 200, and I think we're close to finalizing that we will invite a certain number and max out at that 200 (rather than choosing a new location). When we have more declines, then the idea is to send invites out to B-listers.
Questions:
-What # of invites would you initially send to try not to go over a total yes count of 200? The wedding will be in New Orleans, and most of these additional invites are in New Jersey and Pennsylvania.
-Is that invite list the same list that I'd use for save the dates?
-What if the B-listers don't get a save the date early (March), are invited later to an October wedding (invites in early August? so B-list invites in September?)...is that horribly tacky?
-FI is having a terrible time figuring out where to draw the line with these family members...and I know its going to be a slippery slope once we try to go thru the list to figure out who does/doesn't get invited. Any tips?
Thanks in advance all