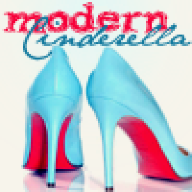 Joined

Nov 25, 2006
Messages

227
okay, this is long, but sapphires are driving me crazy right now.
i'm looking for a pair of intense, blue sapphire round brilliant stones around 1.30-1.60cttw
what is the cost of a sapphire in my price range? should i look for ones that are heat treated or untreated for a pair of earrings? is there a visible difference between the 2? is there a difference in polish or price or clariity? like diamonds, would there be a difference between the eye-clean and almost loupe clean? i have seen friends with gemstones (rubies, emeralds, sapphires), and their stones look VERY cloudy for some reason, and i'm concerned about getting one like that. mine really needs to be beyond clean and sparkly looking and intense blue. the reason why i am very concerned about appreance is i want to make my money worth it. i have never spent so much money on myself before! it has to be good.
secondly, what can i expect to pay for an almost loupe clean pair of sapphires? at ajsgems.com, the almost loup clean stones are $525 and 1.84cttw and heated, but not the shape i want (
http://www.ajsgems.com/SAP/SAP-00737.htm
). the eye-clean ones at ajsgems.com are heated and around $225 and 1.56cttw (
http://www.ajsgems.com/SAP/SAP-00299.htm
). at simplysapphires.com, the round 1.43cttw are also eye-clean, heat treated, but they are $579 (
http://www.simplysapphires.com/html/imagesblue2006/bluerns143-sm.html
). these 2 companies don't really show the color i'm looking for either. should i be concerned about the low-cost of these sapphires? it seems to good to be true, but then again, that could just be me being only familiar with diamonds.
another thing is, is it possible to see a real pics of these? for some reason, they don't look too candid and some of them seem like the same stone for different pics. i want to see them in person and i want to know if the cut is excellent and the color/brillance is what i want. i really don't want to buy a pair of sapphires and have to get them recut and spend the extra expense. i'm afraid if the return policy is 10 days, how can i get an independent appraisal in time so i can return them?
would you recommend getting a colored gemstone from a jewelry store?? i know there is a markup, which would probably go over my buget and that would be a huge disappointment; but medinkow, solomon brothers, shane co., and the ross jewelry cmopany are 15-20 minutes away from my house and i want to see what i'm getting. so i'm in a quandry as to how to purchase my stones and where and getting the best with confidence.
sorry again. thanks!