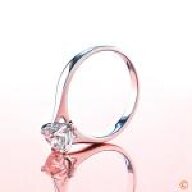 Joined

Aug 25, 2011
Messages

55
I've never been to San Diego but this winter my girlfriend and I are visiting and I'd like to propose!
I realize it's going to be too cold to enjoy a day at the beach, but I'm sure there are some wonderful places to walk around and then watch the sunset, yes? We will be limited in transportation (won't have a vehicle to use) so I was hoping for some good recommendations on romantic restaurants with a great view of the ocean or that are near (say a 10-20 minute walk) a beach perfect for watching the sunset? I think we'll be hanging out at the beach / shopping during the day as the sun sets, then hopefully walk somewhere for a romantic dinner!
Originally I had planned on involving a hot-air-balloon ride, but the cost makes that prohibitive for a poor college student.
However, not doing that leaves me with enough money for a nice dinner and limo ride home at the end of the evening!
After dinner (I think I'll ask during dinner - not too cliche is it?) it'd be great to go someplace else (extend the evening a little) and get some quality dessert. Any suggestions there? We'll likely take the limo there after dinner so don't worry about locations as long as it's local - though northern San Diego would be better.
So... where are your favourite places to have a romantic dinner (ideally with a view)? Get dessert? Hang out at the beach / watch the sunset?
Looking forward to hearing your suggestions!