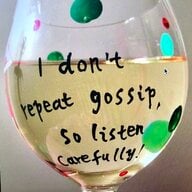 Joined

May 22, 2002
Messages

1,915
Hi Everyone,
I've just listed my OEC on Loupe Troop. I had fully intended to keep this one for the long haul but circumstances presented themselves & I've had to face the facts I have to sell this sweet stone. The stone is a late OEC, 2.77ct, AGS (certed in April 2015 & the report # is 104078339004 for more details. The cert # is engraved on the girdle as well. It's absolutely 100% eye clean. When I was confirming with Grace about the SI clarity, I asked her to clarify specifically what "eye clean" meant to her. I asked if it was legally blind eye clean or young eyes eye clean. The stone isin fact, young eyes eye clean, very clear stone.
Grace has given me permission to use her pictures which is what I will email you because I am a terrible photographer. I did manage to grab a few good pictures of the stone absorbing some colors under a tree. shooting beautiful pastels. SO gorgeous. The stone is being sold by me with Grace acting like my middle man.
The stone is with her in California & will be shipped by her. I have included shipping within the U.S. Bank wire preferred which we can discuss.
If anyone is near Grace's & wants to take a look at the stone, please do.
No, I never did put up a thread about the stone or the ring. The ring is not included in the sale at this time. Unless someone is interested in the mount, we can discuss this by email. But do it sooner rather than later, the stone is scheduled to be removed from the setting.
Thanks all....Judy
** I hope this link works..if not, then please let me know. **
http://loupetroop.com/listings/loose-stones-diamond/2-dot-77-ct-oec-i-si-1