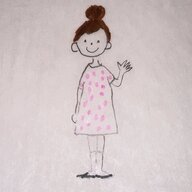 Joined

Feb 2, 2016
Messages

5,093
I came across this reading the Etsy forums today. Apparently RubyLane is now charging a fee upon purchase that is lumped in with taxes. It's my understanding that the fee is not disclosed until after a purchase has been made. It is also not separated from the amount of tax collected, so if a buyer doesn't pay attention to the amount of tax collected then they won't even realize they are being charged anything extra! Here is an example someone shared on the forums:

"I've bought quite a lot from Ruby Lane. I put a random item in my cart and sure enough "Fees and Estimated Tax" was added. When I clicked on the ? this was the message:

Fees & Estimated tax
Service Fee: $9.00 USD
This service fee helps us operate Ruby Lane.

Estimated Sales Tax: $0.00 USD
Finalized tax and fee will be shown after your order is placed"

Granted I don't know what the amount of purchase was to generate a $9 fee but that is outrageous especially because the fee is not disclosed prior to a purchase.

Thoughts on this? Will this added buyer's fee discourage you from buying on RubyLane in the future?