Dear friends,
my name is Luca, I am Italian. I love collecting gems.
I have recently bought a rubellite. The stone, certified by an AIGS gemologist, is about 1 carat, oval shape, dimension= 7.2x6.2x3.4 mm.
I was told that the gem is unheated (unless I know that most rubellites are heated and irradiated, and that it is impossible to detect the treatment) and from Brazil. It is eye clean, as you can argue from the pics below.
The gem has a deep puplish red color. I think that it could be define a "raspberry rubellite tourmaline".
I read that this color is quite rare and valuable.
Thus, I thinking to mount this gem in white gold pendant for my wife. What do you think about this stone?
Do you think it's "enough" valuable to be mounted in gold? Or silver might be more suitable?
Thanks!
Here some pics
Cold artificial light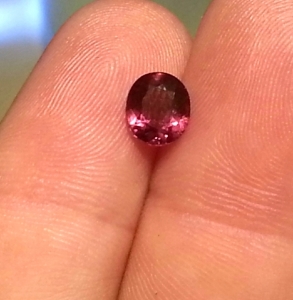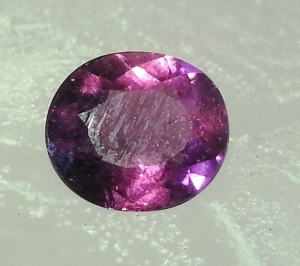 Daylight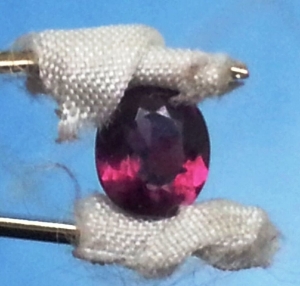 Ciao