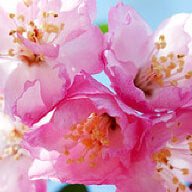 Joined

Nov 12, 2006
Messages

1,084
I remember reading awhile back here on PS that, in order to minimize guests bringing uninvited guests, they worded thier rsvp card a certain way. I tried a search with some keywords and got so many hits that I''ve now read thru an hour of posts about guests and thier inability to decipher wedding invitations that I am now
very
sure I want to remember what this wording was!!! I''ve
already
had an incident where one of my bms thought it would be perfectly ok to bring a guest for her guest.....to keep her first guest entertained while she did bm stuff

. She was literally shocked that I had to to say ''no''.

. And I JUST sent std''s. Invitations won''t go out for a good 4 months!!!!
I''m presently looking thru invitation wording options and for the rsvp, it usually simply says "Please respond by xyz" and then only M_____ and then Number of guests attending _________. (or similar)
I
want
it to say "Please respond by xyz" and "Remember....only the individuals specifically named on this envelope are invited!" (lol)
Any ideas how to word this?
Thank you!!!