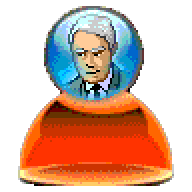 Joined

May 25, 2003
Messages

48
This is off the RAP Tradewire...
"Rough prices in the secondary markets are dangerously high and unsustainable as polished prices have not risen to match recent increases in rough prices. Smaller manufacturers are killing themselves to stay in business. Shortages of rough expected to create severe availability
problems for better quality 2 carat and larger polished this holiday season."
This relates I think to what some posts were saying about the soon to be rising polished prices...
What exactly is this saying about the prices out of Africa? These prices below seem reasonable...?? No?
RAP REPORT: --ROUGH--
1 to 3 carats: Good demand for Syndicate flats in the $121 to $249 range. Very good demand for white Syndicate makeables in $198 to $421 range. Good movement in 3-carat-and-up African white goods in the $1,063 to $1,695 range. Good demand for white African goods $156 to $223 range.
Also, anyone tell me what "Syndicate" means?
Thanks!
-NB333