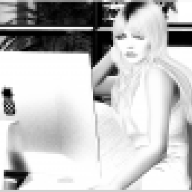 Joined

Jan 10, 2016
Messages

85
So, last night my BF finally officially proposed!
Here's the
Ritani
split shank halo set with a .81 RB on my middle aged hand. Shot with cell phone so it could have been sharper but this will do for now

The lighting in my home is terrible and it's overcast and rainy outside so this will have to suffice lol
Kindly pardon my terrible manicure. I've been growing my nails out from too many months of gel manicures. They really wrecked havoc on my nails.
Many thanks to everyone that helped guide and advise me on PS!