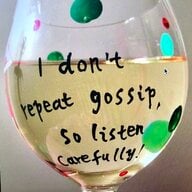 Joined

May 22, 2002
Messages

1,915
Hi All,
I asked this question in another thread but I think it got burried.

What is the real significance to having your ring warranty with the manufacturer? I never asked about my Scott Kay ring warranty with the jeweler. I guess I never even gave it a second thought as I dont forsee any problems with it. Am I being too simplistic in not caring? How miniscule are the chances something is going to happen to a well made product? My ring will be insured so I''m not worrying about it.
Do others worry about their warranty? I''m curious.
Judy