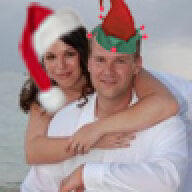 Joined

Jan 8, 2007
Messages

3,962
I put this in the hangout forum because it really has nothing to do with purchasing a rhr, I''m just curious as to some opinions.
One of my boyfriend''s friends just announced that his wife wants a divorce. They wed after only dating for 6 months, and have only been married six months. We all knew she was kind of psycho but didn''t say anything because love is blind. Anyway, the warning signs were all there. This was her third marriage at 34 years old....she still had pictures of her and her ex husbands hanging in her house...she was extremely controlling...the list goes on an on. I mean, this woman was a real piece of work. We went to their "reception" party that was basically just a party at her house, and the joke was that all of her platters and fancy cake stands were probably from previous wedding registries. But the thing that bothered my boyfriend and I the most about her, was this HUGE HONKIN diamond ring that she wore on her right hand. It was part of one of her *other* engagement rings. She put the diamond into the a new setting, except it still looked so much like an engagement ring that my boyfriend and I and our friend''s mother and sister thought it was ridiculous. I should probably mention that in her house....with all of our friend''s family present....hanging smack in her living room...was a close-up shot of her and her ex-husbands hands with their wedding rings on. So, everyone recognized the diamond. It was just extremely tacky. Her first diamond was a round, the second diamond was a marquis, and this time around she had a princess. We think she''s trying to collect them all.
Anyway, do people do this a lot? Because I know some of the woman on here wear diamond rings on their right hand, but are these rings from previous marriages? Are my boyfriend and I just extremely naive? We weren''t the only ones that were bothered by it. I just think that if I were to get divorced, I don''t know what I would do with my diamond, but probably not THAT. Maybe make it into a pendant? I don''t know.
I guess I''m just wondering what your opinions are.