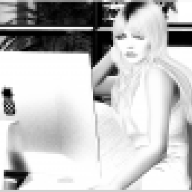 Joined

Jan 10, 2016
Messages

85
So, my BF picked up my ring Saturday. I've been fully involved in picking it out from the get go since he didn't have the time to do all the research himself. We're older, so this wasn't a problem for either of us.
He came home Saturday, with a bouquet of roses, says "I can't give you a ring without roses" and then hands me the e-ring paperwork for the insurance company but, put the ring in our home safe.
He then proceeds to post all over social media a photo of the ring so now everyone is congratulating us but...it's not on my finger! It's put me in a really strange position.
IDK what he's thinking. Ok, I do. I know he's waiting for "the right moment" but geez, why post it all over Facebook first? It isn't like he can drive me anywhere to make it special since he has no license at this point in time. I already said please don't give it to me in public anyway - far too embarrassing for me. Also, there isn't anyone's permission he needs to ask lol. All our parents have passed.
Yesterday, we had lunch with my brother and his GF and he brings it up again!
Anyone else find this strange? I'm kind of feeling like those roses were a consolation prize at this point