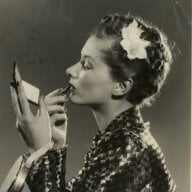 Joined

Mar 15, 2006
Messages

2,503
https://www.pricescope.com/forum/rockytalky/rhodium-plating-process-experts-only-please-t40433.html

This is hopefully a continued question of the above thread....
I am seriously considering buying a solitair pre-set pendant from a relatively new vendor on this site. The deal is AWSOME but I would prefer white gold look since I have a nice platinum chain. This nice vendor proposed rhodium plating to make it white. I read many past postings, and some said it fade out in 2 months, some said in 1 year, and some say in 2 years..... Given that it is a pendant on a platinum chain, please help me estimate how often I will need to re-plate it or having quality issue with it? THANK YOU ALL!!!!