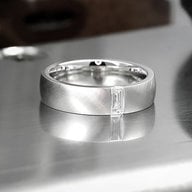 Joined

Aug 21, 2016
Messages

133
Hello!
After receiving so much guidance and insight from the forum, it is time to give a little something back. Apologies if this runs on a bit long!
Before discovering pricescope, I thought I had done an adequate amount of research prior to going to see diamonds in person. However, it was only afterwards that I realized how much more there was to learn about diamonds and engagement rings. I'm glad that I was not quite satisfied with my previous research, as I would never have ended up with such a brilliant ring for my (now) fiance.
I quickly learned that being based in Australia was quite a disadvantage for the typical e-ring shopper--weak AUD, dealing with import GST, making such a large purchase online sight unseen, shipping (anxiety), insurance for a loose stone during setting, etc. Eventually, after seeking much advice from RT, I decided to go with Victor Canera.
I was drawn to VC based on recommendations, but also browsing through numerous threads on his work. The idea of a completely hand-forged piece really appealed to me as well. Upon contacting him, he was very easy to deal with and his signature Canera Ideal Hearts H&A diamonds ensured an amazing cut.
The initial plan was to use Victor for both the diamond and setting, but my fiance nixed that plan when she discovered a local setting that she fell in love with. With a diamond already purchased from VC, it become a bit complicated (and expensive) to go with the local jeweler due to insurance concerns. They were also not very communicative and cast their pieces.
Victor was very easy to deal with over the phone and via email. He informed me when someone else inquired about a diamond I was considering from him, but had not put on hold (this may have been my own fault for posting about it!). When debating between two similar stones, he even recommended the slightly more affordable one. After inquiring, he offered suggestions on how to adapt one of his standard designs to fit specific criteria of mine. Then when I asked him about a specific custom design, he politely indicated that it would be more cost effective and better suited as a cast piece.
It was around this time that I discovered Alistair Kelsey (on the advice of arkieb1 and Acinom). Alistair ticked all the boxes: PS-approved, beautiful work as seen in his dedicated thread, completely hand-forged, willing to set an outside stone, comprehensive insurance for any loose stones sent to him and (somewhat) locally based in Sydney. On top of that, he was incredibly easy to communicate with, both over the phone and via email. He provided very detailed and prompt email responses to all of my (many, many) questions and handled my anxiety very well with exceptional customer service.
I can't recommend both Victor and Alistair enough and am looking forward to commisioning our wedding rings from Alistair too.
Needless to say, there have been many compliments on the ring, including from the folks at Harry Winston in Waikiki, HI. Enough with the pre-amble and on to the pictures!
Work in progress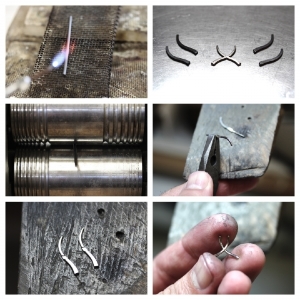 Work in progress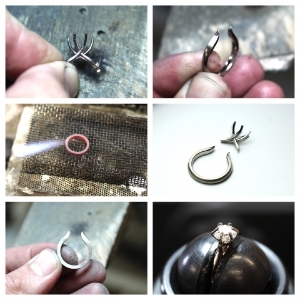 Final glamour shot
Special thanks to arkieb1, acinom and all the others that responded to my various threads!
Cheers,
SC