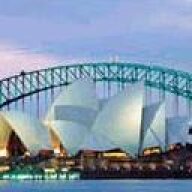 Joined

Jul 22, 2011
Messages

80
Hola

Ok, I am not sure if this is too 'girlie' a question to ask on a forum about diamonds (!?) but only doing so as I have noticed in the short time I have been following PS that there a few people have mentioned this product on this section of the forum in other posts. I am wondering if there are many PS users of Retin-A? And how they find it?
I ask purely as I have just ordered a few tubes (0.05%) of this supposed 'Miracle Cream' (*Disclaimer:
I am normally very sceptical of any lotions or potions which claim to work wonders, I think if they actually did they would cost thousands for a jar
) but anyway that aside, I'm now staring at 5 tubes of the stuff as the postman just delivered them and I am getting somewhat cold feet as to whether it's worth using, mainly due to what I have read about it A: making you break out like crazy in spots and also B: the uber sun sensitivity ~ I live in Sydney and it's virtually impossible, esp. now that Spring has sprung, to avoid the (strong) sun for 8 months of the year. I wear factor 30 on my face everyday but don't want to become crazy paranoid about sitting in the sun even with a factor on.
I would be very interested and appreciative to hear any stories ~ good or bad regarding any user's experiences. Did you notice much of a change in your skin? Did you look like an acne-ridden teenager again? Did you notice thinning/other damage of your skin? etc etc?
Thanks!