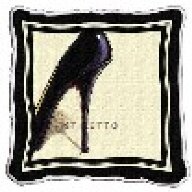 Joined

Jul 3, 2006
Messages

1,446
Hi all. I am having a difficult time coming deciding on what to put on response cards for my wedding reception.

We are having quite a formal reception. It will include a sit down plated dinner, and there are 3 menu options. Our caterers are perfectionists, and want to be able to take each guest his/her food without having to ask "who had chicken" etc. I think they have this vision of the food magically appearing infront of everyone without the guests even having to think about it. So, we are having a seating chart and need to know well in advance exatly what each of our guests would like to eat. Of course, that makes response cards difficult. We thought about these options for response cards:

1.A card that has the menu choices listed along with blanks for guests to write in the # of members from their family who would like to have that choice.
The problem with this is that we need to know Who wants what. Some of the families we are inviting are large (9ish people or so).
If we did this we would have to leave out little menue cards that the guests picked up on the way in and set at their places. The problem with that is that people tend to forget what they asked for and grab the wrong thing, and people sometimes forget to grab those cards at all.

2. Send enough response cards for every member of each family to have his/her own response card. The problem with this of course is that it is more expensive, and it will make the envelopes heavier, and it is a lot for guests to have to keep up with.

BUT, after identifying potential issues with the other options, we thought this would be best:

3.A card that looks something like this: (I''m not sure of the exact wording of the entrees)

Please indicate a menu choice for each guest attending
Pecan Encrusted Chicken with Burban Glaze
Name(s)_________________
Filet of Beef in red wine sauce
Name(s)_________________
Mushroom Glazed Salmon in white wine sauce
Name(s)_________________
Unable to attend
Name(s)_________________

The only problem my coordinator (who has never done a wedding like this before) and I can see is that many guests may have never filled out anything like this and may find it confusing. I personally think it is pretty self explanitory, but I wondered what all of you think of the third option.

Response cards...what a trivial thing to be worried over, right?