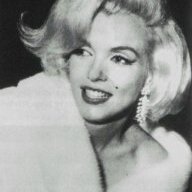 Joined

Jan 25, 2009
Messages

114
Hey all, this is my first post!! Just want to get an idea of what all you educated folks think. I have a ring that was given to me by my boyfriend and needed resized. The ring was something like a size 8 originally, white gold ring with an oval, blue sapphire stone, flanked by two 1/3 carat princess cut diamonds. It was a brand new ring, so there should not have been any integrity problems with the ring.

He took it to a jeweler down the street and was quoted $40. He asked if he wanted rhodium plating and said it would be a little more with that. He went to pick it up and the guys said it''s gonna be $103 with the rhodium plating. Originally my boyfriend asked if it would cost over a $100 and the guy said oh no, nowhere near that.

Now I called the owner back and he said that he told my boyfriend it wouldn''t be anywhere near $150. Well if you ask me, $103 is a lot closer to $150 than the original $40 plus a little more with the rhodium as he originally quoted. He also told my boyfriend that something happened with the stone coming loose and that''s why it cost more too. I called the owner and he said it cost that much because of the rhodium plating and that we were not overcharged. I still feel jipped. I called around and talked to other jewelers for quotes and was given $40 with rhodium unless there are problems. I asked if there are problems will it cost around $100 and they said no, and once we quote you that''s the price we charge. If the guy said it would cost $100 from the beginning I wouldn''t care, but I feel like we were jipped. Am I wrong for feeling this way, or is $103 a fair price????