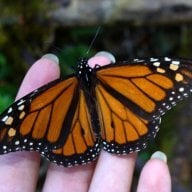 Joined

Mar 11, 2009
Messages

1,152
So I searched around a bit looking to see if anyone had asked a similar question and couldn''t find much so hopefully I don''t sound like a broken record. If anyone knows of a thread with an answer to this question feel free to just post that.
Ok so here''s the dilemma. My dad has been promising for months now that he would get my mother''s e-ring reset since she needs it resized but the gold is too thin to resize the current ring. My dad is terrible at committing to purchases and my mother won''t push him on it so naturally the task has fallen into my hands.
They were initially looking at B&M stores to get a new setting but my mom is now complaining that in the current economy its too big of an expense for them. With my recent knowledge from this wonderful website, I''m making a plan to convince them to buy a setting online to minimize cost but I want to get all my facts straight first.
I''ve looked and found simple solitaire settings (which is what she wants) for about $300-600 at
whiteflash
,
james allen
, etc. Buying online would also save them a bundle in sales tax (especially since tax in cook county is now 11% AH!!!) But I''m wondering approximately how much it would cost to set a small (maybe .5 carat) pear. I know its a little more than average since its a fancy cut. I''m aware there''s a range but what''s a good price to pay to know you''re getting quality service without getting ripped off? I''m trying to give them an accurate quote for what the whole thing will cost. My dad will not send the diamond to an online company to have them set it in the setting he purchases.
Also my dad is very particular and is extremely wary of giving anyone this diamond (he''s pretty paranoid about diamond stealing). Is it acceptable to ask to be there for the setting? To ensure nothing happens to the diamond. Thanks! Also if anyone is in the cook county area and knows of a good place to have a stone set feel free to include that. Thank you!!!