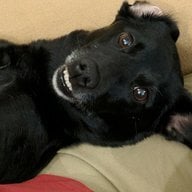 Joined

Sep 1, 2009
Messages

8,467
audball|1365456896|3422798 said:

So LOTS of talking over the weekend. Lots of vendor contacts. Lots of plans.

Ultimately, we're pretty set on pushing the date back to Fall 2014. Things are just costing more than we expected and we don't want to feel pressured or stressed. We also don't want to strap ourselves so tightly to this timeline that we can't even enjoy life in the meantime. So we're looking at October 2014 dates and (other than it being further out than we want) are quite happy with the decision.

We found a photographer we love and can't wait to work with (once we get the other bits figured out!). The ceremony and reception venues have been found so it's just a matter of saving and booking when we're a bit closer to the 1 year out mark.

OH! And I went to a bridal show with my FMIL this weekend just for fun. And DUDE! I won one of the grand prizes! A $500 gift certificate to Brides by Demetrios. I'm not sure I can actually afford a dress from there even with the credit, but at the very least I can get my accessories there! So that was really fun. I seriously never win anything.
Sorry you've got to push it back, but I think you are correct to do so. It is not very fun stressing over every penny and trying to rush planning. Sit back, relax, and enjoy the process!
WooHoo! Great prize!