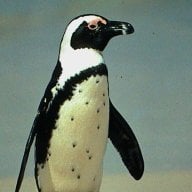 Joined

Dec 1, 2008
Messages

316
The Obama administration has released some memos of internal communications between President Bush and the Justice Department. Some scary stuff...the one that the CNN article references includes discussion of Bush trying to expand his power to fight terrorism without having to go through the usual paths.
This is from John Yoo, who was a deputy assistant attorney general:
"We conclude that the president has ample constitutional and statutory authority to deploy the military against international or foreign terrorists operating within the United States," wrote John Yoo, then a deputy assistant attorney general. "We further believe that the use of such military force generally is consistent with constitutional standards, and that it need not follow the exact procedures that govern law enforcement operations
This doesn''t surprise me, to be honest, but it is somewhat disturbing to read the actual memo that might have led to Bush''s disregard for the conventional path to war.
Any other thoughts/discussion points?
Links:
CNN Article:
link
Actual Memo:
link