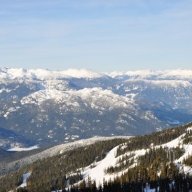 Joined

Jun 19, 2008
Messages

2,107
Date: 3/4/2009 7:20:51 PM
Author: Haven
luvthemstrawberries--What a great deal! It sounds like you guys totally lucked out.
I remember your e-ring now, with the swoopy designs in the shank. I love it! It''s very unique.

I have a sneaking suspicion that my ring is a lower color than a G, as it sometimes looks warm to me in certain lighting. I don''t really care, though, because I luuuuurve it, warmth and all!
Thanks Haven! Hehe I luuuuurve mine too. I''m happy with the stone, no matter what it really is.

Haha it''s not like anyone in my life knows anything about jewelry though, so no one''s ever even asked me. They just say "oooo pretty!" Hehe, I love PS.