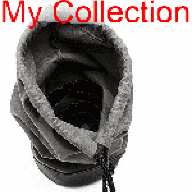 Joined

Jul 18, 2011
Messages

35
I feel like all my posts lately are just ornery and presumptuous. I'm just trying to learn. Anyway, in this thread, I get away from all that. Three or four months ago, I didn't know much at all about diamonds. One month ago, I didn't know anything about fancy colored diamonds nor colored gemstones. The internet is obviously an unbelievable resource when it comes to seeking and gaining knowledge about colored stones. It certainly has some fancy photos, too. There are shops and shows to visit as well.

But I want to learn more about these stones in bed. On a plane. On the toilet.

What books in your libraries do you recommend as interesting and encyclopedic references on the topic of natural colored gemstones?