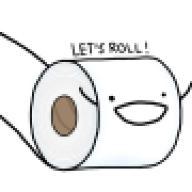 Joined

Sep 30, 2007
Messages

3,938
I was looking through my rachel ray book tonight trying to find something for dinner and came across these and thought some of you might be interested, i really want to make this pasta for dinner now, looks yummy!
_______________________________________________

You Won''t Be Single For Long Vodka Cream Pasta
Cook Time 20 min
Level Easy
Yields 4 servings

Close
Times:

Prep
5 min
Inactive Prep
--
Cook
20 min
Total:
25 min


Ingredients

* 1 tablespoon extra-virgin olive oil, once around the pan in a slow stream
* 1 tablespoon butter
* 2 cloves garlic, minced
* 2 shallots, minced
* 1 cup vodka
* 1 cup chicken stock
* 1 can crushed tomatoes (32 ounces)
* Coarse salt and pepper
* 16 ounces pasta, such as penne rigate
* 1/2 cup heavy cream
* 20 leaves fresh basil, shredded or torn
* Crusty bread, for passing

Directions

Heat a large skillet over moderate heat. Add oil, butter, garlic, and shallots. Gently saute shallots for 3 to 5 minutes to develop their sweetness. Add vodka to the pan, 3 turns around the pan in a steady stream will equal about 1 cup. Reduce vodka by half, this will take 2 or 3 minutes. Add chicken stock, tomatoes. Bring sauce to a bubble and reduce heat to simmer. Season with salt and pepper.

While sauce simmers, cook pasta in salted boiling water until cooked to al dente (with a bite to it). While pasta cooks, prepare your salad or other side dishes.

Stir cream into sauce. When sauce returns to a bubble, remove it from heat. Drain pasta. Toss hot pasta with sauce and basil leaves. Pass pasta with crusty bread.


_________________________________
Decadent Duo for Decadent Duos: Chocolate Cups with Whipped Cream

In the book it says a girl made these for her bf. They were so good he went back for seconds and it was the second helping that helped him propose after! lol

5 min
Level Easy
Yields 4 servings in demitasse cups

Close
Times:

Prep
5 min
Inactive Prep
--
Cook
5 min
Total:
10 min

Ingredients

* 2/3 cup whole milk
* 1 egg
* 2 tablespoons sugar
* Pinch salt
* 1 cup semi-sweet chocolate chips
* 2 tablespoons hazelnut liqueur or dark rum
* 4 demitasse cups
* 1 cup whipping cream
* 2 tablespoons sugar
* Mint sprigs, for garnish, optional

Directions

Heat milk in a small pan over moderate heat until it comes to a boil.

In blender or food processor combine egg, sugar, a pinch of salt, semisweet chips, and liqueur. Run processor or turn on blender to low setting. Pour in boiling milk in a slow stream. The hot milk will cook egg and melt chocolate. Process or blend 1 minute, until smooth.

Spoon chocolate into 4 demitasse cups and chill. After dinner, beat cream until soft peaks form. Add a little sugar and beat to combine. Top the chocolate cups with a dollop of cream and garnish each cup with mint sprigs.

Place cups on saucers and serve with demitasse spoons. If you use teacups, this recipe will yield 2 cups, rather than 4.