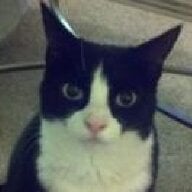 Joined

Aug 8, 2005
Messages

40,198
We have a lot of people who have mentioned wanting to learn how to cook better in recent threads. I thought I'd start a thread with recipes for beginning (or intermediate) to learn how to cook that we've tried and had great results with.
That's the only requirement. It has to be a recipe you've actually made several times enough to know that if the recipe is followed faithfully the results are good. If you deviate from the recipe, please specify deviations.
I strongly feel that every couple should be able to cook one "company" meal. Here's the meal I recommend to beginners. Watch the video as many time as you need to.
http://www.foodnetwork.com/recipes/ina-garten/perfect-roast-chicken-recipe.html
If you don't like fennel, make a very simple substitution of 6-10 (depending on size) of new potatoes (red or gold), sliced in half (or if the potatoes are on the larger side then in quarters, instead of the fennel. That's all. You can also just ADD the potatoes (keeping the fennel if you like it) to make this a one dish meal.
Why this recipe? I've tried all kinds of roast chicken recipes. This is the best and easiest recipe. It is a complete meal in ONE dish (especially if you use the potatoes).
It has a wonderful easy to follow video. ( I melt my butter in the microwave though) and I don't use my metal roasting pan, I use this:
https://www.amazon.com/Cornigware-French-Oblong-Casserole-3-Quart/dp/B009CVV4QC/ref=sr_1_sc_9?ie=UTF8&qid=1472354235&sr=8-9-spell&keywords=coringware+dish+baking+white
A basic 3 quart size casserole dish works too. Like this:
https://www.amazon.com/dp/B019FHD0FK?psc=1
It's pretty idiot proof. And everyone (who eats meat) loves it. Serve with a salad and you are good to go.