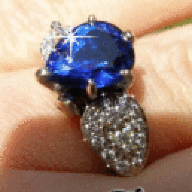 Joined

Feb 27, 2006
Messages

935
Don''t you love it when telemarketers call?
I''m deathly sick and someone asked for Micheal, I said ahh no, he''s working...
She''s like oh is this the Mrs.?? I said NO, this is his mistress! She paused... His what? his mistress?? (in disbelief) :::knuckle::: over the line , she then said well do YOU know anything about the mortgage? I said well, uh know obviously, you''ll just have to call back later when he''s home from work... teehee
SCORE!!! LOL finally got the courage to finally do that to somebody as my brain is over heating and frying brain cells, it''s easy to not laugh...
I know immature, but it was the highlight of my sick day.