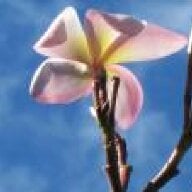 Joined

Jul 27, 2010
Messages

891
AmeliaG, lol, there was no discussion re: coitus, I just blurted something out at the wrong time which ended hurting him. Accidentally reminding him of that certainly didn't aid an open discussion of our relationship. Should I be in a less-maintenance relationship? Probably, but there's no part of me that wishes to part with him just because it isn't "easy." Two human beings entwined in each others lives is never easy. My mom ultimately doesn't want me to fall into the same trap she did (my parents have been married for 26 years, only after 24 years did my father fully process the degree to which my mother hates red roses). She doesn't want me to be with someone who can be perceived as thoughtless, and while I admit, this entire thread is basically dedicated to his thoughtlessness, he's really not that bad.

Oh, and marriage is not on the table at ALL. As much as I was for it just six months ago, I'm as much against it now. Perhaps I was ready then, but he clearly wasn't. Perhaps one day our timelines will match up, if they don't, we'll deal with it then. Why burden a relationship with future possible problems?

I don't particularly believe that I'm not mature or wise enough. I agree that I don't have enough life experience to full stand for my decisions, but that's the point of life, no? To learn. I'm okay with making mistakes now. I'm in no rush.