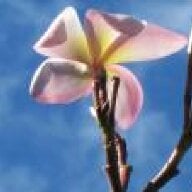 Joined

Jul 27, 2010
Messages

891
ETA: WOAH, this is much longer than I anticipated. I'm sorry in advance!
I'll preface all of this with: Birthdays are a big deal for me. I don't celebrate any holidays except for new year and to me, birthdays are an individualized form of new year. A new year of life. A new age to explore.
As per the last thread I posted, SO and I went on vacation to my parents dwellings for the week of my birthday. Leading up to the trip, he expressed that time flew by and he hadn't gotten me anything
yet
. Mkay, fine. I was 99.9% not expecting anything, since the entire trip was expensive and I had some fun activities in lieu planned. That hopeful 0.1% hit me when I found out that there really wasn't anything and we weren't doing the activities. I had been holding onto a crazed notion (which he himself implanted a couple nights before we left) that he was thoughtful and had a surprise for me. He told me that he wanted to take me to a jewelry store and get me earrings (since I'd been talking about having more than one pair, and I've been wearing my current one non-stop for two years--note: relatively non-stop, I clean them lol). Well that held me over, until the week had passed and that never happened. I got over it, I appreciated everything else we did together and that was that.
It didn't truly get to me until my mother started commenting on it, saying things like "not having time isn't an excuse, if he cared, he would have made time."

Which isn't fair at all, but given the fact that a birthday is once a year... and I planned his gift a while in advance once I realized what I wanted to give him... BUT I accepted all of that. I accept that he and I are different, and while I can spend months in excitement to give him something, it doesn't enter his mind until the last minute. Then she said something to the likes of "A flower isn't expensive. He couldn't have woken up and brought you a flower?" Which then turned into a lecture on how men won't change, that you have to teach them or they'll never learn. After we arrived back in NY, my father called me, asked the same question "so what did he get you?" and jeez, as much as I lied as a child, I really ought to lie now. I got another lecture about how my father does not understand him or our relationship, and accused me of not being happy.

I can't talk to SO about it without hurting him. He's already been defeated by it, since he understands that he could have spend $15 and been fine. I know he does his best, but he was raised in a very different way than me; two different classes, two different cultures.
A terrible part of me is keeps hoping for a belated gift. Is it awful of me to want
something
? I certainly can't ask for anything because it'll bring everything back up. And I, shamefully, wore my heart on my face when he told me that he didn't have anything, therefore unintentionally hurting him. Maybe its the ceremony of it. He got me some great things during the trip: sunglasses, flip flips, a dress. I guess if he had bought them and gave them to me while saying "happy birthday," I'd be satisfied. But doesn't that just make me crazy?
I'm not sure what replies I'm asking for... mostly, how do I get this knawing feeling to go away? I'm really not a materialistic person at all, I guess I'm just missing the ceremony of it. All I wanted was for him to put some thought into it... well, I guess the thought was there, but the action was not.
It's been a week and I'm still relentlessly torn up about it. I can't talk to him about it, my best friend is in the middle of finals, and my mom doesn't have anything positive to say. So naturally, it doesn't help that I don't have anybody to turn to.
How do birthday gifts work in your relationship? Do you mutually exchange gifts when it's the bday (i.e. SO gifts you on your birthday, you gift SO on theirs)?