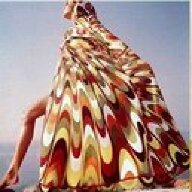 Joined

Mar 29, 2003
Messages

422
OK, so after my 6 weeks of intensive research here, I''m going to get my ring from Tiffany & Co. This is not because I like getting "ripped off" - although I am known to be penny-wise pound-foolish, but because knowing myself I am much more thrilled by the sentimental thought of being part of their history than having a larger stone. I''ve debated getting a bigger, possibly better-cut diamond online, but Tiffany''s has a romantic mystique that I am a sucker for - not to mention I think their settings asre the most beautiful I''ve seen (except Cartier, of course...)But I digress...

I am getting my ring on Friday, and since the center stone is under 1 ct it only comes with a Tiffany certif. I am wondering if I should have it independently appraised for insurance purposes?
Also, I have heard on this forum that Tiffany;s labs grade as strictly as, say GIA, but would getting an independent appraisal to verify color, clarity, etc be advisable?
Please don''t flame me for buying from Tiffany!!

Just kidding!! I have learned sooo much more than I ever knew about diamonds, which actually makes me more comfortable with my decision (which is a recent realization). It''s not about "showing off" or "bragging" - nobody at my work ever recognizes my Michel Perry shoes or Bottega bags - nor would I expect them to. But I secretly smile because *I* know, and that is the most important thing to me, anyway.

Thanks for reading my monologue, and I would value any opinions you all have!
Love Street