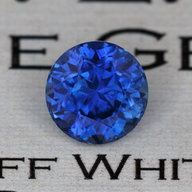 Joined

Sep 22, 2015
Messages

151
Hi all - I was doing a bunch of research on diamonds and came across this forum several times. Was hoping some of you could help me decide on a diamond for the following setting: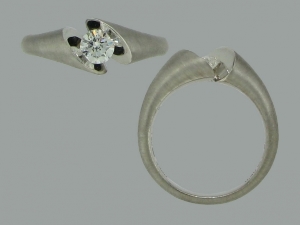 In the pic above it is shown with a 0.40 carat diamond. The setting can hold up to a .47 normally, but the jeweler has agreed to fit a .50 diamond for an extra $400 (original setting price is $2250).
I am working with the jewelry store and their diamond supplier to find the perfect diamond. They have sent me the following 6 options from their current stock, all GIA certified, all Triple Excellent (cut, polish, symmetry).
1. F / VS1 / .46 $1875
2. E / VVS2 / .45 $2450
3. E / VVS1 / .45 $2650
4. E / VS2 / .50 $2275
5. F / VS2 / .50 $2150
6. F / VVS2 / .51 $2975
I haven't done the HCA calculations yet as I don't have the GIA report numbers, I can look at that when the store gets the diamonds in and I go down to look at them. The could questions I had was:
1. In this setting, will I realistically be able to tell the difference between a .45/.46 and a .50/.51?
2. With a "triple ex" diamond, should I really be able to notice the difference between a the VS2 - VVS1 clarity range? Is it worth paying for VVS1/2?
I know it's hard to tell based on what I'm sending, but I appreciate any input or advice that you may have.
Thanks!