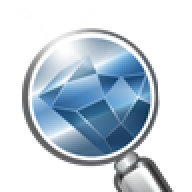 Joined

Dec 31, 1999
Messages

8,266
One of the seminars I attended was Mr. Rapaport speech about diamond industry.
I should say that Mr. Rapaport is a great and very motivating speaker. It is a pleasure to listen to him, his jokes are funny and his knowledge of the industry is impressive.
He sees solution for retailers/jewelers in branding.
Branding has been taught to the industry for a few years already.
What's new now? De Beers finalized its "supplier of choice" program and soon will announce a new list of sight-holders. Many big names will be cut off the source.
According to Mr. Rapaport big mining companies like DTC (DeBeers) and BHP are looking to increase their profit (duh!) not just by selling rough but by adding values and reaching retail consumers.
Besides, they want all the industry to wake up and fight for consumer's money that will be spend on luxury product. They want industry to spend more on advertising and get consumers to spend more on diamonds. Other luxury industries like watches, fashion clothing, etc. spend some 10% of their profit on advertising while diamond industry only 1% (don't hang on my words they may not be exact numbers).
How are they going to achieve this?
1. They are opening their own stores and will advertise and sell their own diamonds and jewelry directly to consumers. This should motivate other big names (like Tiffany or Cartier) to advertise more too. More advertising is good ''cause more people will buy diamonds eventually.
2. They will give best quality goods to companies (De Beers' suppliers of choice) that have their own marketing programs and have direct pipelines to the consumers.
So what will happen (according to M.R.) sooner or later? There will be no good quality (white and clean) goods available on the market if it is not a branding product or it will cost you much more than today.
What is poor jeweler to do?
According to M.R. jewelers must brand themselves or stick to other branding products. Otherwise, they will wake up one day and find five giant mining cartels with millions in advertising budget in their own beds.
M.R. doesn't give recipes how to brand, what branding includes, and how much it cost. Jewelers should figure it out for themselves…
After the speech M.R. was angrily criticized by a women-jeweler accusing him that he has no idea what does it mean to run retail store today with all this pressure from Wal-Mart and Internet.
The picture shows M.R. talking on the phone.