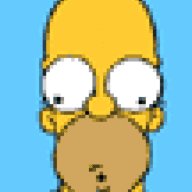 Joined

Mar 31, 2003
Messages

234
I''ve been doing a lot of research lately and found this forum to be extremely helpful, so naturally I''d like to get some opinions on the following stone. I''m looking for a well cut radiant that will have a lot of brilliance, size isn''t the leading factor, brilliance over size is the way I''d like to go.

Radiant Cut 0.58 ct F VS1
Table 64% Depth 65.2% 5.66mm x 4.54mm x 2.96 (l/w=1.24)
VG Polish, G Symmetry
Faint blue fluorescence
$1194

Seems to match up well with the AGS cut charts for emerald and radiants. Based on the GIA cert, there is a small feather inclusion near the corner but I can''t tell if it will be a problem, I doubt it though. I haven''t seen it yet, just the certificate, so I don''t yet have an impression.

Any thoughts?