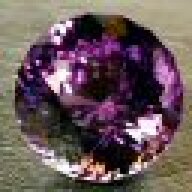 Joined

Feb 12, 2009
Messages

427
I would like to have 2 half-eternity bands made, one with round cut 2.5mm blue sapphires, and one with 2.5mm round cut peridots. I have been able to find sapphire eternity bands, but not peridot, I'm assuming because it's a semi precious and is not usually set in eternity bands?

At any rate, if I were to find and purchase 15 or 20 loose stones, 2.5mm of each gemstone, does anyone know of a company that will do custom work and put them in eternity bands?

EDIT: If this question was answered or any information was given on my previous post about peridots and sapphires, I'm posting this because I CANNOT find that thread anywhere, I checked in all my posts, everything. I went back to look at it and it was gone. POOF. Happened to me once in RockyTalky too. I don't know if it's a problem with my computer or what? Meh. Hopefully this one won't disappear.