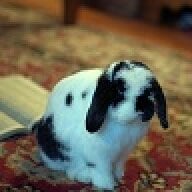 Joined

May 20, 2008
Messages

5,542
I just wanted to get this off my chest because it was bothering me this weekend. This will probably be rambling and not make much sense, but oh well. I love my FMIL, she's great and I know her heart is in the right place. However, she gets to me at times because she can be very anxious and get upset at things very easily, which I just find hard to relate to. This weekend I had FSIL measure herself for her bridesmaid dress and I asked FI to speak with his mother about payment. FSIL is still in college, so we didn't want it to be on her to pay for the dress. The dress is $230 and I realize that's ridiculously expensive, so I offered to pay for half (for both FSIL and my MOH, even though MOH can afford to pay for it herself). Well, FI goes to ask his mom for a check for her half and she gets all flustered and upset because she thought I said we would pay for the whole thing. There's no way I would've said that and I don't even remember her asking me! FI should have discussed this with her months ago, but he didn't. Even still, I don't see why it was enough to make her upset.
At the end of the day, I don't care if we pay for it. I know she's having money troubles with the economy and everything so if she and FI agree, we'll pay for the whole thing. The part I get unhappy about is that she got all upset about this, when FI should've have had a talk with her months ago when we picked the dress about who would pay. I don't feel that it's my place to discuss this stuff with her, but when FI does it seems to go wrong and she gets upset. And I feel like it's me that she's getting upset with, but won't come to me and discuss these things. She just cries to FI and then he comes back and says that she feels bad because of something I may have said or loosely implied. I don't even get why she's upset about this! It's stupid and we'll just pay for it! I guess I don't deal well with super emotional people.
The other thing is that I don't know what to do about our rehearsal dinner. Traditionally it would be her job to pay for it and plan it, but I know that's not viable considering her the money issues. I wanted to do it at our favorite restaurant (which isn't cheap, but less than $1k), but told FI to tell her if she wanted to host she could do it wherever she wanted (the restuarant isn't set in stone). FI talks to her and tells me that she's not going to be paying or planning, so I can just do what I want and book the restaurant. Now I'm getting the impression that she's kind of upset she hasn't had more involvement with the rehearsal dinner. I just have this bad feeling that months after the wedding, it's going to get back to me that she's sooo upset that I didn't let her help with the dinner. She had her chance! She can still contribute money if she wants, but if we're paying for most of it, we're going to pick the place we want to go. She's not even living in the same place as us, so it's not like she has other ideas for what we could do. If she came to me (or FI) and said "I really want to host it for you guys. Can we just have a bbq at your house?" I would be totally fine with that, but it's like pulling teeth to get her to admit what she really wants. If she won't tell us what she wants, I don't have any choice but to plan what I want.
I really don't feel that it's my place to talk with her about any of this stuff either since it all involves money and it's FI's job to discuss it. I just don't want to be the bad guy at the end of this and have her be upset at something I did or didn't do. I wish she would just be forthcoming and tell FI how she feels! I hate this pretending to be ok when you're really upset cr@p. I also don't like how she gets so upset about things that are so not a big deal.
Ok, vent over. That really had no point, but I feel better now!