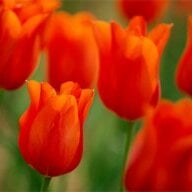 Joined

Dec 29, 2006
Messages

12,461
This may be a very broad question, but I''m not sure how to narrow it down. I''ve done a lot of research but am now feeling quite overwhelmed.
Although I am warming up to the idea of going with one of the various recommended online vendors, there''s something about being able to see and touch the merchandise in person that is hard to give up. Plus, the service at one in particular has been excellent. My boyfriend and I have narrowed down our selection to 3 rings (
Ritani
- 3 stone emerald cut on delicate pave shank), one from Timeless Designs (also 3 round stone with less pave) and one from Simon G. (5 stone, round). We''d like platinum ideally, but depending on price, we may go with white gold. I''d include pics of the TD and Simon G rings but I can''t find the particular rings anywhere online. This is the
Ritani
:
http://www.ritani.com/home_html_2.php?stone=all&cat_id=98&gender=women&page=3&get_descr=1EC2055AECP&metal=&collection=&matching=&related=&nav=&top=jewelry
What are the most important questions to ask when buying from a B & M? I know my ring size is 4.5-4.75 and I don''t want an eternity style band (1/2 eternity is okay). We''ve been looking at the center stone being .75-1 carat (I have tiny hands and don''t want it to be too much).
Sorry for being long-winded!