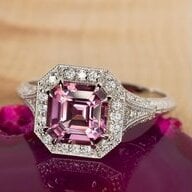 Joined

Aug 19, 2009
Messages

5,754
DH is still finalizing his class schedule for January, but we're pretty confident that B (our almost 3 year old son, recently adopted from Ethiopia) will need to start daycare then. We're hoping it will only be three days a week and only from 9-4pm, but "worst case scenario" it might be 5 days a week from 9am-6pm
.
We have found what we think are 3 good options that are well recommended by multiple friends/neighbors, that we liked when we visited, and that fit in our budget. Two are near our house and one is onsite at DH's school (which is an hour+ each way commute from our house on public transportation).
So, what questions should we be asking the daycare before we make a decision?!?!?!
Here's what we have so far:
-What is the price
-What are the hours
-Are extended hours available and if so, what is the process/price to use them
-Are meals included, if so which ones
-How will they handle his egg allergy
-What activities are included in the price
-What is the daily schedule
-Do they go outside, if so, where, for how long, and in what weather
-How do they handle discipline
-Are they willing to work with us to help reinforce B's knowledge that DH and I are his parents, that we are a family forever, and that although daycare is fun it's not our family--we have suggestions for this including a little "family book" photo album that we are going to make for him to keep with him at daycare, but are also open to any suggestions they have
-Do they accept cloth diapers
-How do they handle potty-training
-What childcare certifications do the care givers have, how long have they been working there, are they fluent in English, and are they certified in first aid and CPR
What am I missing?!?!?! I know that a lot of you awesome mamas have gone through this, so share your wisdom
PLEASE!
I am kind of freaked out about my baby (who is doing great, but definitely has some special emotional needs due to his complex background and recent adoption) spending more time during the week with non-family members than with me and DH! We have worked so hard on bonding/attachment and nurturing and helping him to come out of his shell over the past 4 months and we can really see him starting to heal in small but noticeable ways (his coping mechanism was/is to shut down/retreat which is sad to see

). I want him to benefit from the great socialization opportunities of quality daycare and we need to put him in daycare to make our work/school schedules work right now, but to also somehow reinforce that we are a family so he knows that we aren't just dropping him off at an orphanage or abandoning him...also I want to make absolutely sure that he is safe and well-cared for, physically and emotionally while he is at daycare. He's had several not great instiutional care settings and want to do everything we can to make this daycare experience not feel like an orphanage. We live in NYC, so not only is daycare crazy expensive, it is also kind of an overwhelming maze of very different choices.
Our priorities are:
1. Physical safety (no prior violations or comments from parents regarding anything serious in the conduct of employees or safety of facilities)
2. Emotional safety (a daycare that will work with us to help reinforce B's understanding of he, DH and I being a family and a sensitive and positive view of his being recently adopted and special circumstances that may arise out of that)
3. An enriching experience (a place where B's incredible groth in language acquisition, problem solving, and social skills can continue to expand in an inquisitive and play-based way)
4. A small group family daycare (max. 12 kids) with warm, homey decor so it doesn't feel like an institutional setting to him
5. We'd ideally like a place that does not have any (or
very
limited) TV watching, that will let B take as long a nap as he likes in the afternoon, that will feed him organic food and only water to drink (he gets milk and very watered down juice at home, but we don't want him to have too much of either of those), that accepts cloth diapers, that takes the kids outside for at least 1 hour each day as long as the weather isn't really horrible (we're flexible on any of these items as long as 1-4 are met)
The three daycares that we found all seem to meet these criteria, but how do we pick between them and what other questions should we ask?