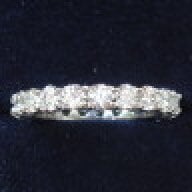 Joined

May 4, 2008
Messages

884
Hi All
Ok the wedding is getting closer and budget is getting tighter..................eeeek!
question for you:

1) do you need to invite the JP to the reception (adds to count)?
2) is it ok if we Dont Do welcome bags at the hotel (for OOT guests)? I am still doing nice bathroom baskets for Men and Ladies Rm during reception
3) I am supposed to add the DJ and Photo w/ assist. into the count right? for reception?

Thanks ALL!