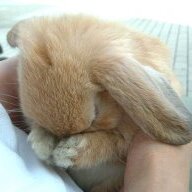 Joined

Dec 7, 2006
Messages

97
I just saw this on NYT:
http://www.nytimes.com/2006/12/17/fashion/weddings/17FIELDBOX.html?em&ex=1166763600&en=eb5457e2929f1d3f&ei=5087%0A
I wonder if some of the questions aren't a little presumptuous, but at the same time (as uncomfortable as they are) I think it's interesting food for thought. Having lived with my fiance for the past 6 years I pretty much know all the answers, but wouldn't it be more "traditional" so to speak to not know these answers? Does knowing all the answers make it a more solid marriage, or does it just mean you know the other person way too well?
I have read that if a couple has a hugely long period of cohabitation, the relationship might never lead to marriage, or the marriage will be short-lived. I hope that's not the case for me.
Since for me the live-in relationship was so long, nothing will really change after we're married. I mean, nothing has changed since we got engaged! We are still our old selves, happy and content, but there's no big celebration. I wonder if the couples that marry when they are newly in love and haven't figured all these things out yet would be happier. It seems like they would at least have more excitement and have more of a "honeymoon" period. As for whatever issues that arise, tcan work it out if they compromise, are mature and truly care about the other person. For me, my relationship has more of a settled feel, rather than any kind of "newlywed" or "newly engaged" feel...