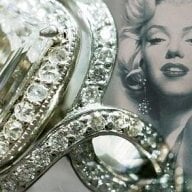 Joined

Jul 2, 2007
Messages

420
Hello all!

I''m not sure if the question part of this should go here but I looked over the other forums and it didn''t seem to fit those either. So if it would fit better somewhere else I''d be happy for someone to point me in the right direction!



Ok first the update portion:
I used to come here and read ALOT and post some. I had been with my bf at the time for nearly 2 years. Well I''m back to look over things and wanted to update everyone in the process. Since then that bf and I have broken up, this past December. I stopped coming by here because it was depressing and felt like I was getting my hopes up for nothing. With him I felt like it was empty promises and started feeling like I wasn''t loved by him anymore... that took a toll on me and I started evaluating everything. I decided that I had to leave him and didn''t really think about it until one day I was talking to my mom on the phone about possibly leaving him and she said "I know it''s hard because I know you love him." My response kind of shocked me and I knew it was over when I said "Actually, I''m not sure that I do anymore." And when I was crying about it I had said "I''m not crying because I''m worried about leaving him. I''m crying because I don''t want to have to come back home when I move out." We didn''t really have alot of problems just tiny things that kept building up in me that never seemed to get resolved no matter how much I talked with him about it. The last straw had been one night when we were headed to dinner and a friend of mine kept texting me. She had sent a new message that I hadn''t had a chance to read yet because I was driving and he asked for my phone to use the calculator on it. This didn''t alarm me when he asked because he was always asking to use it for the calculator (actually that irritated me pretty frequently because he never had his with him), but he had turned a bit in his seat so I couldn''t see what he was doing on my phone and when I got it back the unread message had been read. When I said "Did you read my message?" his reply was "No." I then said "Oh, well there was an unread message when I handed you my phone and now it''s been read." He still stuck to saying he didn''t read it. A couple days went by and I was on my way to a friend''s house and he called and started in on asking if there was anything I needed to tell him pushing me for info. Well there was a text message from a really good guy friend (and that''s all he is and ever has been) commenting on my appearence and bf had read it. He brought it up and kept pushing for answers. Knowing now that I knew for a FACT he had lied to me, to my face, since he wanted answers my answer was "I''m leaving, I can''t be with you anymore." All of a sudden his tune changed and of course he loved me of course he wanted to marry me of course he was about to buy me a ring the next week. I held to my statement and moved out that night.

Now on to the question portion, like I said may be in the wrong forum if so I apologize and ask to be redirected lol.

I have been dating someone new since mid to late December. He''s great! Best I could ever hope to find!

At first I had reservations about the idea because he''s younger than I am by about 3 years. I''ve since gotten over that and now just joke with him about it sometimes. And also because I wanted to wait awhile and just kind of date different people for awhile before getting back into a relationship, but it didn''t work out that way. Turns out I''m not the dating around type. But my question is to all who are either engaged, know it''s coming VERY SOON, or already married:

How long did you date bf (or gf if males are reading) before becoming engaged? And if you''re married how long was the engagement and how long have you been married?

I''m not trying to base my situation on anyone else''s just thought it''d be fun to see the different types of relationships out there.



Bf (new lol) has asked what kinds of rings I like for when the time comes to get ideas. I told him I have no problem with you asking what I want because I''m picky and I will tell you anything you need to know... but I still want to be surprised!

I have been tempted several times to send him here



(Oh yes and something that was mentioned last night that completely made me think of all you ladies here was... "Eventually we''ll upgrade you"... To which I replied "I don''t want upgrades I want the one I''ll have forever" He said "Yeah well you''ll have that one forever... but you''ll have more to wear too!") lol maybe he''s already been here?



(ALSO SORRY FOR THE LONG POST

)